Publications
Cooley Jamz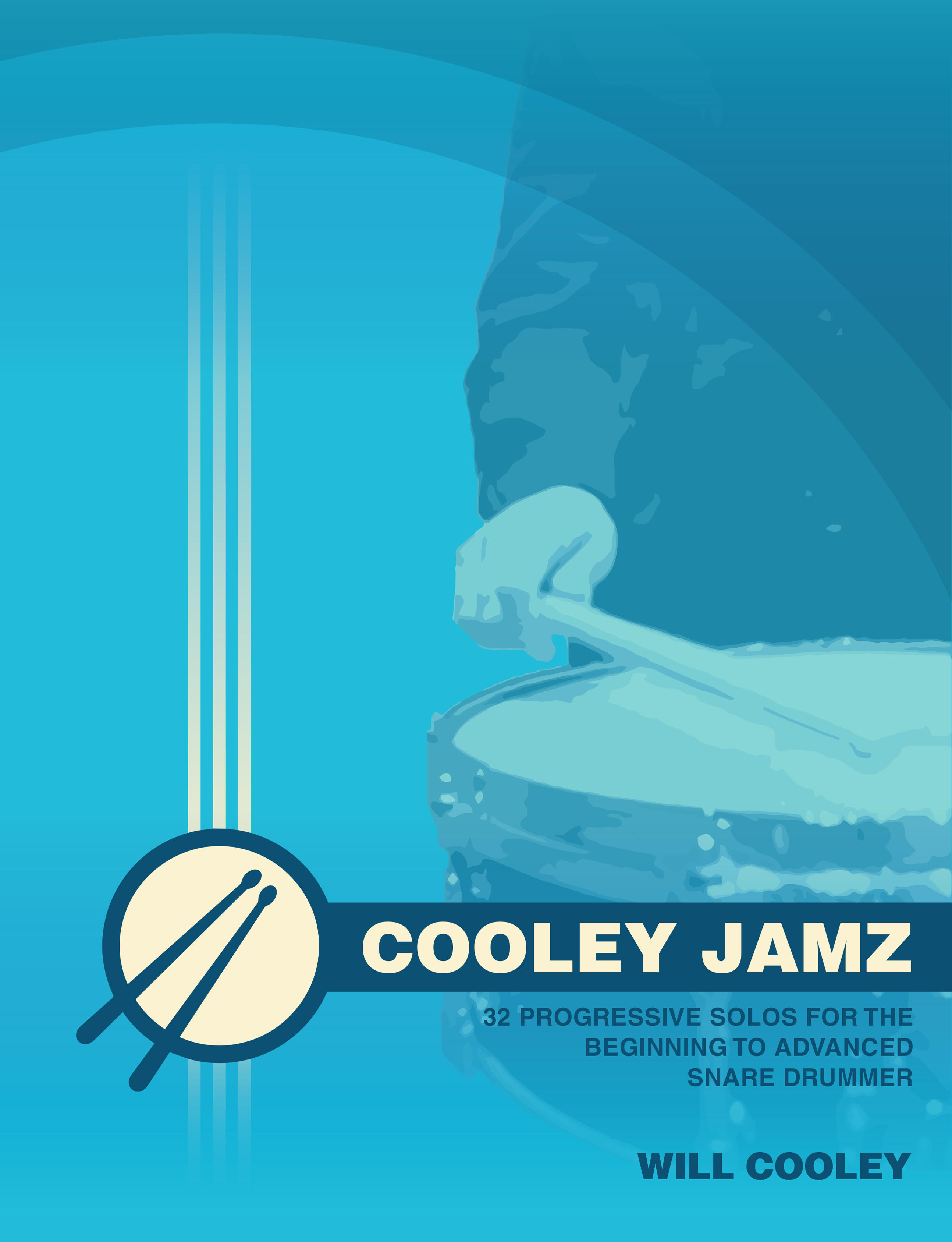 Cooley Jamz is a collection of 32 snare drum solos which are both progressive in snare drum technique and rhythmic vocabulary.
The solos incorporate a variety of rudimental, orchestral, and drumset styles.
The first few solos do not require downstrokes, buzz rolls, or flams which allows beginning students to focus on building rhythmic vocabulary while working with simple hand techniques.
A few short exercises accompany each series and are intended to give the player an introduction to the content of the solos.
Suitable for lessons, recitals, and festivals, Cooley Jamz is an excellent collection for the middle school or high school percussionist.
See them in action...